Oct. 20, 2021
More digital democracy for civil society?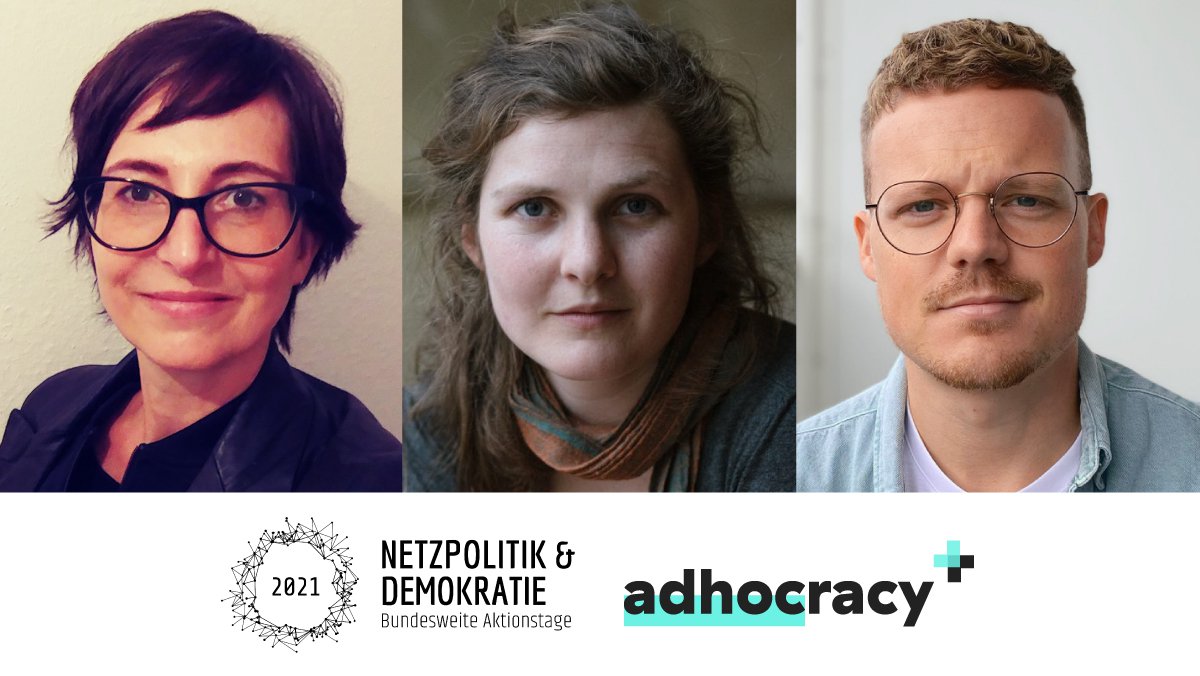 The demand for digital participation is increasingly growing.

Around 200 organizations are now using our participation platform adhocracy+. Administrations and municipalities are among the most active users. Civil society organizations, however, are less frequently using the platform to make decisions digitally and democratically. Together with you, we want to talk about how adhocracy+ can be better used by civil society organizations and what we can learn from other organizations.

Best practices from different application areas (municipality, university, civil society) will illustrate how adhocracy+ can digitally map and improve democratic processes. Afterwards, we would like to enter into a discussion with you and the speakers and talk in an interactive format about how digital participation can be established in civil society.

Municipality: City of Lindau

Alexandra Abbrederis-Simpson has been in charge of the new project position Citizen Participation at the City of Lindau (B) since December 2020. With the major participation process for Karl Bever Square in spring 20213, Lindau also relies on online participation via beteiligung.stadtlindau.de. The city of Lindau has now implemented four projects via adhocracy+ and gained different experiences.

University: Hildesheim
Katalin Kuse has been developing a climate protection concept for climate-friendly mobility as climate protection manager for the University of Hildesheim since May 2021. Previously, she conducted research there on feminist ecology concepts in historical and systematic perspective. For the business association e5 she accompanied research and dialogue projects on sustainable lifestyles, socio-ecological communities and commons economy as project manager since 2013.

Civil Society: Liquid Democracy e.V.
Moritz Ritter is the managing director of Liquid Democracy e.V. We are a non-profit organization working on innovative ideas and projects for more democratic participation. So that participation is a given for everyone. At the same time, we work participatively as an organization ourselves and use adhocracy+ for vision and strategy processes as well as agenda setting for team meetings.

Program

Thursday, November 18 16:00-18:00
16:00 | Opening and Warmup
16:10 | City of Lindau (Alexandra Abbrederis Simpson)
16:20 | University of Hildesheim (Katalin Kuse)
16:30 | Liquid Democracy e.V. (Moritz Ritter)
16:50 | Discussion
17:50 | Final round
18:00 | Closing

Please register for the online event by sending us an email: start@adhocracy.plus
You will receive the link for Zoom after registration.

More information about the online event and the Nationwide Action Days Net Politics & Democracy can be found here.