March 19, 2020
Enquete AI uses platform based on adhocracy+
Will artificial intelligence change our lives? How should politics deal with AI? A Bundestag Enquete Commission is dealing with exactly these questions, and is also providing opportunities for participation in this process: civil society can participate in the discussion.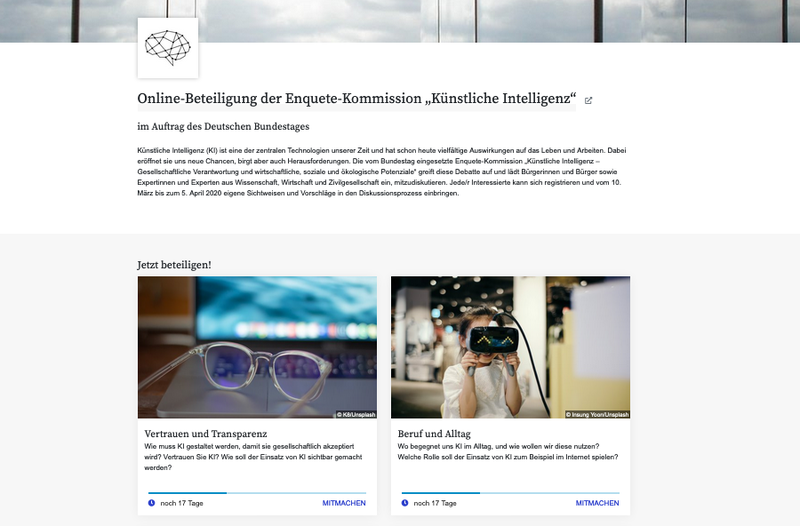 The Enquete Commission "Artificial Intelligence - Social Responsibility and Economic, Social and Ecological Potentials" digitally invites all citizens to discuss ethical and social questions concerning AI in spring 2020. On the participation platform enquetebeteiligung.de all interested parties can share their opinions, previous knowledge and their questions. On the platform, pre-formulated questions from the Commission are put up for debate, and participants can answer the questions posed by the Commission and comment on each other's contributions. Online participation is accompanied by offline components. The comments and remarks in both processes are used to produce an expert opinion for the Enquete Commission. This will flow into the Commission's recommendations for action, which are expected to be submitted to the German Government at the end of 2020.
The Commission addresses experts, scientists and persons from civil society. The process is accompanied by nexus Institute and Liquid Democracy e.V. as experts for participation.
---
Click
here
to take part in the discussion. Participation has been extended until 19 April.