Sept. 13, 2021
New poll module for adhocracy+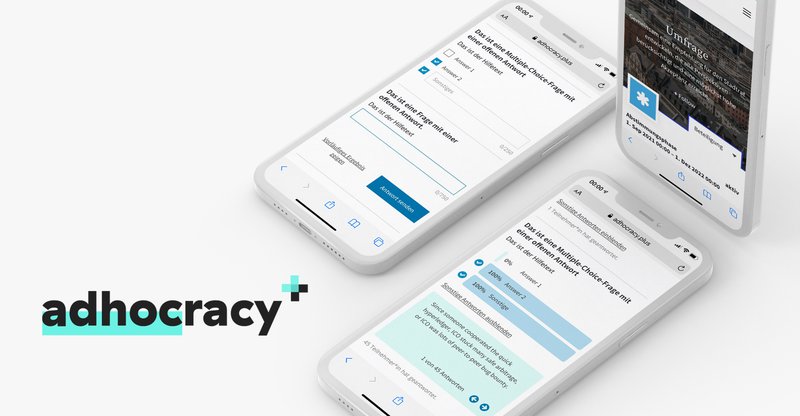 For our free open source participation platform adhocracy+ we want to develop a new poll module. For this purpose, we held a workshop with interested organizations that already use adhocracy+ and discussed together which new features the new poll module should have. We would like to implement the following functions and need your support:

- Possibility to ask and display open questions
- Possibility of an open answer field (other) for selection questions
- Excel export of the answers for better analyzability of the poll
- Additional optional explanatory text for questions
- Scroll function for free text to view answers of others
- Survey is sent as a whole after completion

The effort for the conception and the further development of the functions is a total of 26 development days with a rate of 825€ per day. This includes all costs and incidental expenses incurred by us (such as salaries, rent, work equipment, server costs, etc.).

We would like to share the costs incurred for further development with you and keep the burden on individual organizations as low as possible through co-financing. Thanks to our open source approach, all organizations on adhocracy+ will benefit from the further developments. The new features should be ready by the beginning of November and made available to all organizations and users on the platform.


adhocracy+ is financed by donations and optional services that we offer to organizations in addition to the unlimited free use of the platform. We want to be independent in the future and improve the platform together with you. Therefore we would be happy if you support our work with a donation.