For Citizen Assemblies
Set up an online citizens' council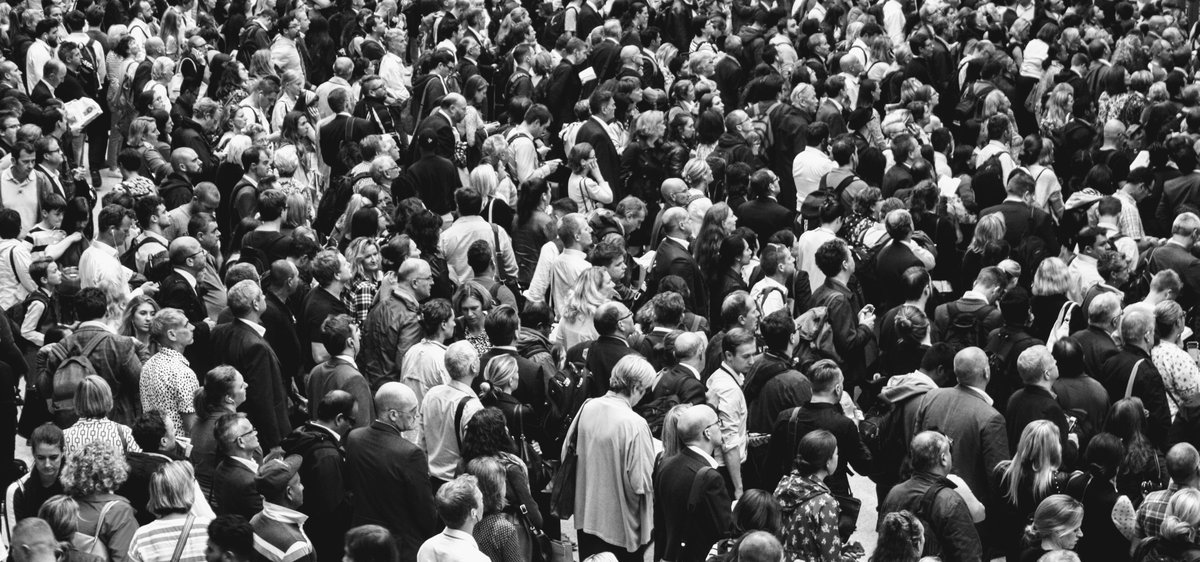 Released by unsplash.com Rob Curran @curranrob
What's the point of a citizen survey?
Citizens' assemblies are on everyone's lips. This experimental form of democracy, originally based on Athenian democracy, has gained momentum in recent years. In the process, (approx. 60-100) citizens are selected randomly, who then develop proposals for solutions to very specific problems and address them to politicians, e.g. in the form of a report on the party programme. Politicians are not necessarily competent in every field. Suggestions from citizens can help to remedy this situation.

The reason for their popularity lies in the increasing dissatisfaction of citizens with current politics and the increased complexity of social coexistence. For this reason, countries such as Canada and the Netherlands have decided to establish citizens' councils at the national level in order to increase confidence in politics. With adhocracy+ you can now set up your Citizens' assembly online and connect it to the traditional "offline" Citizens' assemblies.

The adhocracy+ survey module is particularly useful because you decide how many questions you want to ask. You can ask one or more questions to citizens with predefined answers. Citizens also have the opportunity to comment on the survey. This gives you a picture of the mood of the participants, which can then be addressed to politicians.


Process
Here you will find a proposal for the process flow. This can vary depending on the size of the questionnaire and the expected number of participants.

Coordination of the questionnaire and preparation for public relations (approx. 2-3 weeks)
Setting up a survey (approx. 1-2 hours)
Online survey (approx. 2-4 weeks)
Evaluation (approx. 1-2 days)


Modules used by adhocracy+
Poll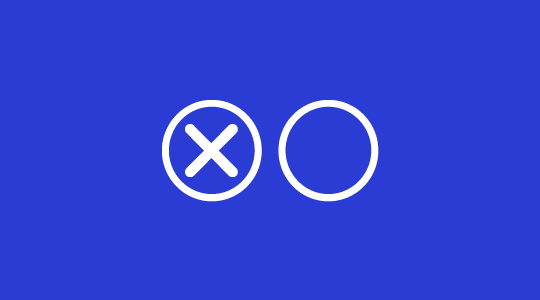 Participants can answer open and multiple choice questions and comment on the poll
Estimated effort
Setting up a survey on adhocracy+ takes about 1-2 hours. In addition, you need to plan time to design the survey and do public relations work that will have a broad impact. Depending on the scope, 1-2 days should also be planned for the evaluation. Due to the general commentary function, an accompanying moderation on a small scale is necessary.

Citizens' Assembly Democracy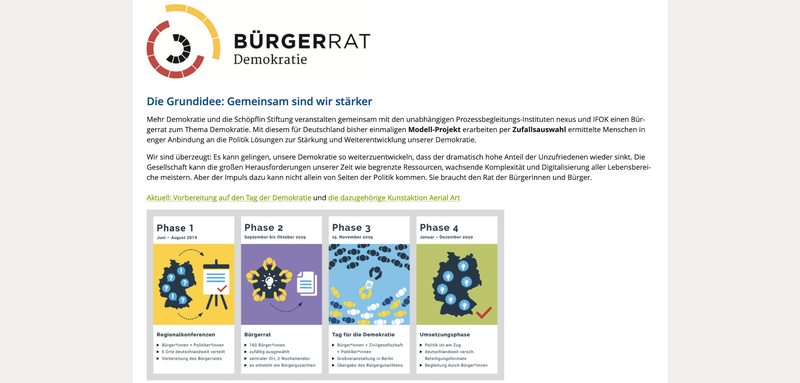 With this model project, which is unique in Germany to date, randomly selected people, closely linked to politics, develop solutions to strengthen and further develop our democracy. In this way, politicians can be given the necessary impetus and advice.


Citizens' Assembly Estonia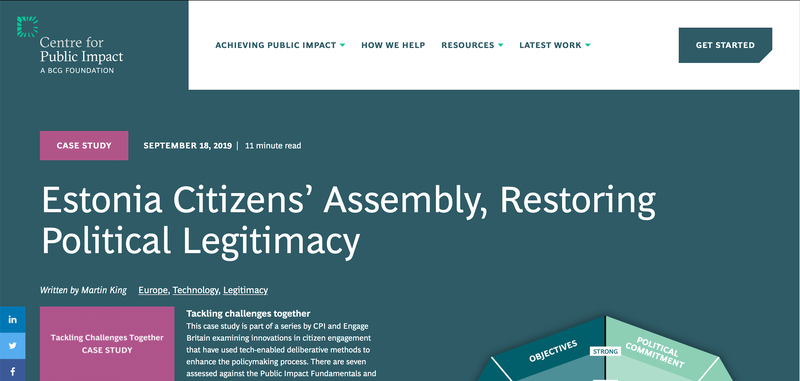 The Citizens' Assembly developed ideas for changes in Estonian democracy. Part of the Citizens' Assembly was an online platform through which citizens could participate. Around 6,000 suggestions were received, from which the fifteen best ideas were presented to parliament.

Citizens' Assembly Ireland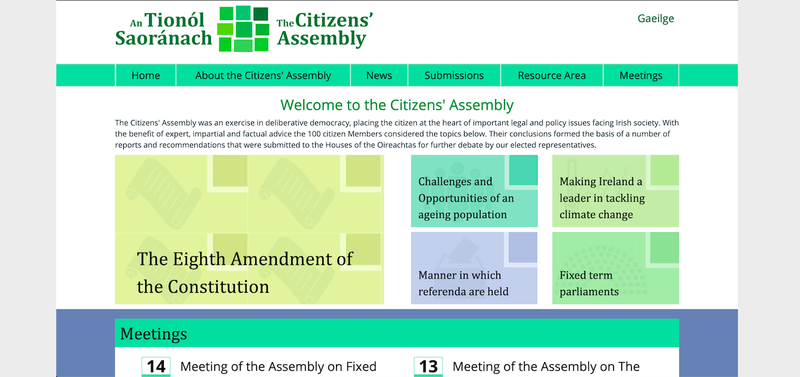 The citizens' meeting was an exercise in deliberative democracy. With the help of expert, impartial and objective advice, 100 citizens discussed topics of electoral reform. Their conclusions formed the basis for recommendations to the chambers of the Oireachtas.
More examples for Citizen Assemblies