Sept. 22, 2020
With an Ideathon, Think Lab wants to shape change in a sustainable way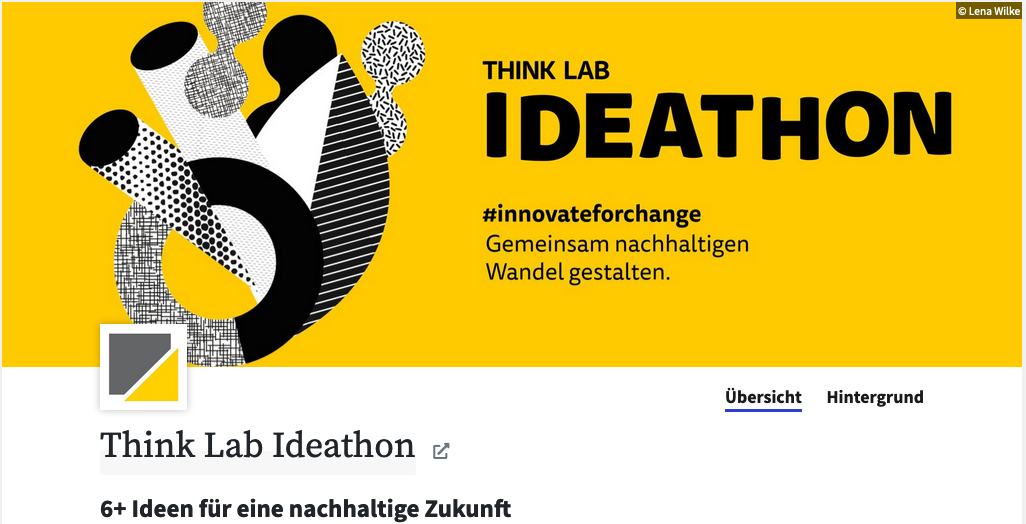 The Think Lab of the Innology Foundation and the Foundation of German Business uses adhocracy+ as a think tank for their virtual idea workshop. In the run-up to the 48-hour event, creative minds can use the brainstorming module to share their ideas on four major topics. In addition, participants can also comment on the ideas of others in the brainstorming module. The Think Lab participation project will discuss these four topics: sustainable energy supply, sustainable mobility, sustainable housing and economy & system change.
This project again combines different forms of participation. Digital brainstorming on adhocracy+ precedes networking on Slack in small groups. The Ideathon will end with an event where teams will each work on one of four challenges, supervised by mentors and experts.
This is how participation can work. Want to start your own project? Register your organization in four easy steps.