Nov. 4, 2020
Shaping rural life in Saxony-Anhalt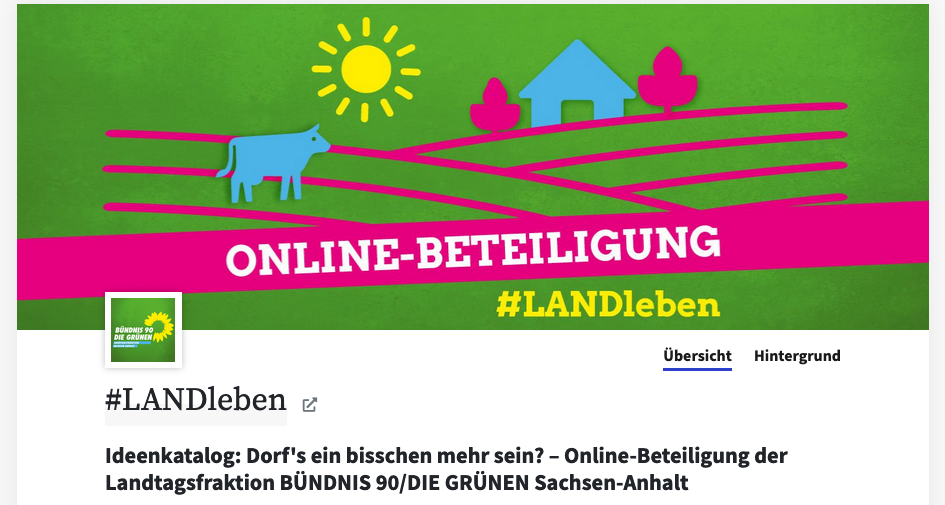 The best ideas for life in the countryside probably come from the residents. That's what the state parliamentary group of the Greens in Saxony-Anhalt thought and created an organization on adhocracy+. The participation project is designed as a catalog of ideas: via a debate module, participants can answer preset questions and also react to the contributions of others.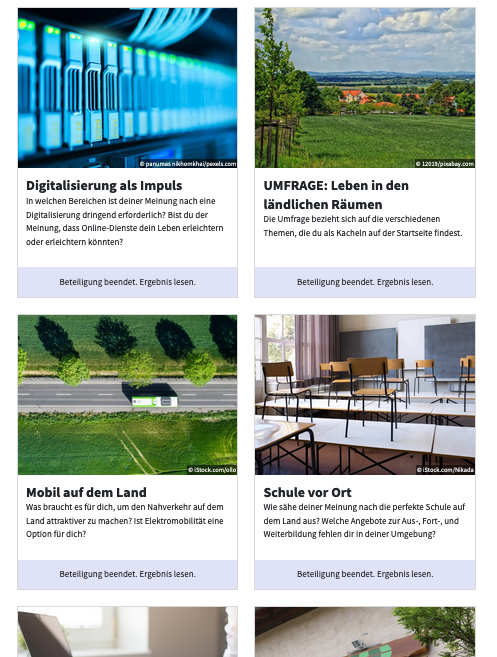 For example, participants discussed equal living conditions in rural and urban areas, participation and digitization. The survey module was also used to obtain an overall picture of the participants' views. And as in all good participation projects, online participation was complemented by offline events. Some of the ideas that emerged in the online participation will be discussed and elaborated in workshops in the Saxony-Anhalt state parliament, for example.

Here's how it can work. Would you also like to register your organization on a+? You can do so in four simple steps.
---
"The platform has enabled us to involve citizens in our proposals for vibrant rural areas in a low-barrier way and with little effort. The various participation options, such as comments or surveys, were valuable for us. We were able to quickly bridge the gap between politics and people."
- Cornelia Lüddemann, Chairwoman of the BÜNDNIS 90/DIE GRÜNEN Saxony-Anhalt state parliamentary group.


---