Nov. 19, 2020
Online participation in the Samariterkiez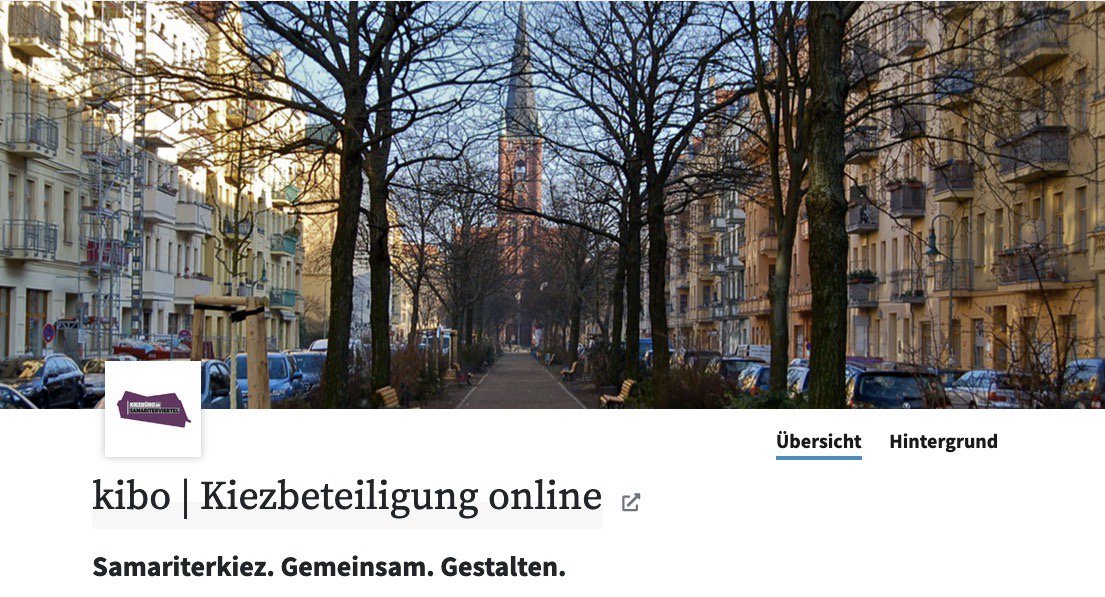 "How can the people in our neighborhood come together again after the Corona pandemic?" Recently, the residents of the Samariterkiez collected ideas on adhocracy+ on this topic and decided together which of them should be implemented. The Kiezbüro (German only) of the SPI Foundation has already successfully implemented several participation projects with adhocacry+ in the Samariterkiez.
Via the online platform, residents can find out about projects, contribute their own suggestions, develop them together, and thus help shape life in their neighborhood. For example, the "Spatial Idea Challenge" module was used to plan an autumn cleanup in the Samariterkiez. And the debate module was used to discuss the effects of traffic calming measures in the neighborhood and how they can be countered - a discussion in which a particularly large number of residents took part. The results of the debate were incorporated into the evaluation of the "Samariterkiez traffic concept" by the responsible department and could be commented on once again. In this way, the residents were also involved in the further process.
Curious? Register your own organization on a+ in four easy steps to get started right away!
---
"I am thrilled how modern and participatory the online participation was. The result means a higher quality of life for me and makes me feel comfortable in the Samariterkiez."
-       Regina Hufnagel, resident of Samariterkiez
---