April 27, 2020
Werder (Havel) lets citizens be involved in the decision-making process digitally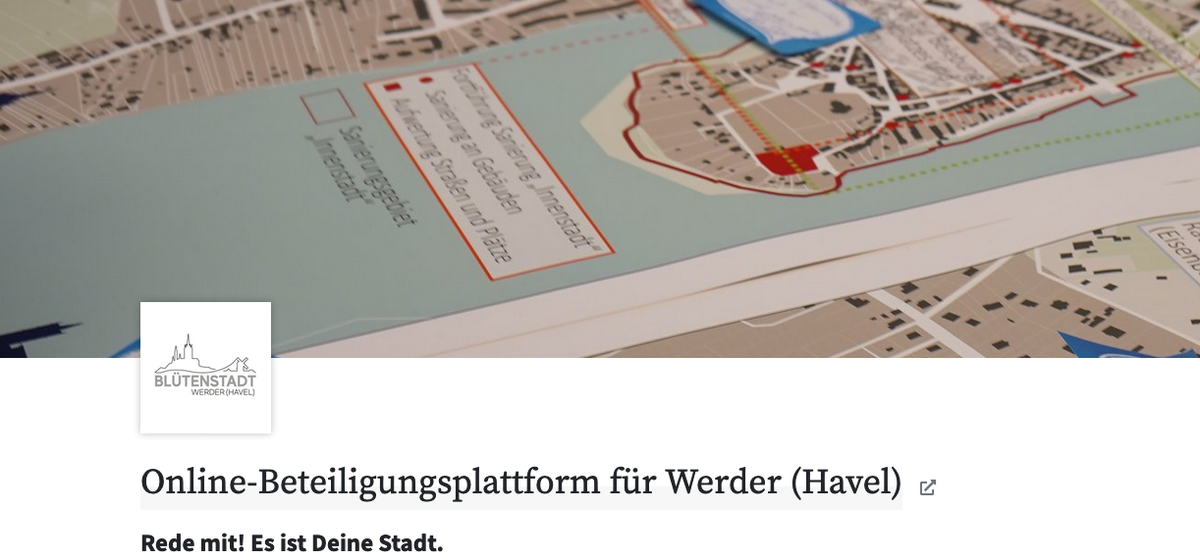 With adhocracy+, citizens can locate infrastructure problems for cycling and pedestrian traffic in Werder (Havel) on a map until June 4, 2020. In the next step, a traffic model will be created by the company PST GmbH and the effect of the first individual measures will be presented as a draft, probably before the summer break. However, before the traffic development plan is finalized and measures are adopted, the citizens' opinions will be incorporated into the decision-making process in the form of comments.
Thanks to the "Brainstorming with map" module, Werder residents can indicate on a map the places in the city where they think changes are needed in the area of pedestrian and bicycle paths. They can then describe the problem in more detail with their own text and, if they wish, also back it up with actual photos. Suggestions for improvements can also be submitted.
In addition, further digital participation processes are already planned. Linus Strothmann, the officer for resident participation, recently explained in the Tagesspiegel (Potsdamer Neuste Nachrichten): "Because no major events can be held until the summer due to the Corona crisis, we decided to use a platform right away that can also be used for other online formats." Here he refers to the participation process for the Tree Blossom Festival.

Intrigued? Register your organization in four easy steps.
---
"Due to the Corona Pandemic, we were looking for an online platform to continue resident participation processes in spring 2020. With adhocracy+, we found what we were looking for. The platform was quick to set up and offers many modules for resident participation. We were able to complete processes that were actually planned offline and implement other participation projects online. Without the platform, citizen participation would have had to be on hold, which we were able to prevent. We thank the Liquid Democracy team for the great tool and the good cooperation."
- Mayor Manuela Saß, City of Werder (Havel)
---