For Municipalities
Develop a (climate protection) concept together with the citizens.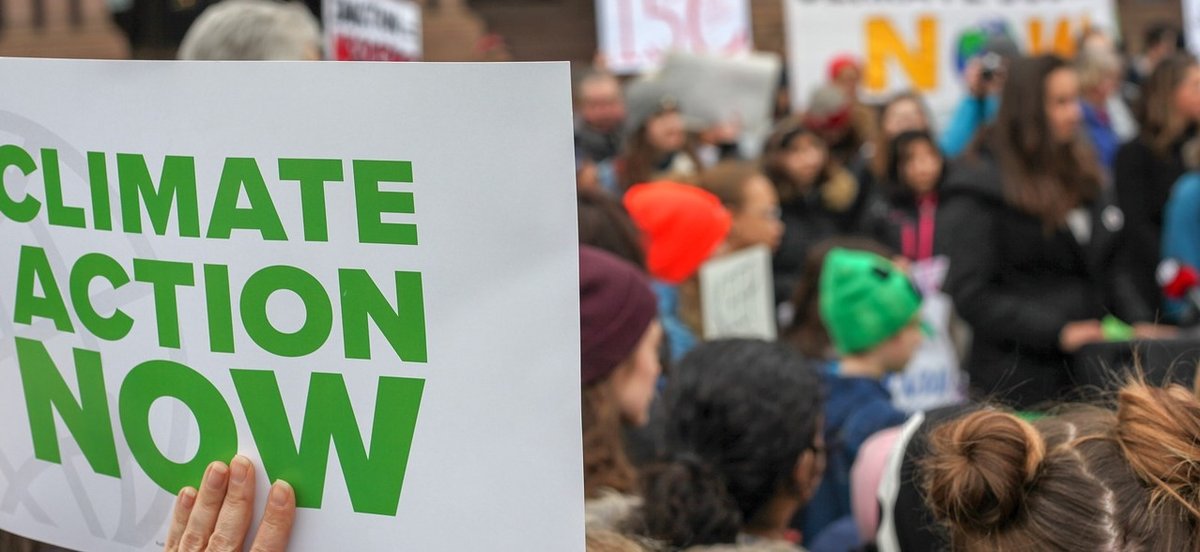 Released by pixabay.com @Filmbetrachter
Why a common (climate protection) concept?
The climate crisis and its mitigation is a pressing and highly political issue of extraordinary dimensions, which requires smart action at all political levels as well as by civil society and the business community. Thoughtful local and municipal policy measures can also contribute to solving the problem. Here, the municipality can act as a role model with its climate protection policy and motivate federal politicians as well as citizens to act in a climate-friendly way. Municipal climate protection has a wide range of fields of action, from municipal administration to energy and buildings, mobility and transport, waste and wastewater management, and sustainability and nutrition.
It is clear that effective and socially just policies can best be pursued if all stakeholders are involved and work hand in hand.
Therefore, the participation of citizens in the preparation of the climate protection concept and the selection of suitable climate protection measures is highly recommended. But it is also worthwhile to involve citizens in areas such as traffic planning, inner city planning and urban development, regardless of the topic of climate protection. They have knowledge about everyday problems, needs and opportunities, which is indispensable for a successful political concept. The use of this knowledge can ensure a successful representation of citizens' will and satisfaction with politics.
adhocracy+ offers with the modules "Survey" and "Spatial Brainstorming" a fast and convenient way to access the knowledge of civil society and economy during the concept development and to involve them in the concept development in the long run. Citizens can give their opinion on a specific question or share their ideas during brainstorming. After the administration has created a draft concept, it can be presented to the public in the "Text Review" module and citizens can comment on it and suggest improvements before the concept is finally decided politically.
Procedure
Here you will find a proposal for the online participation process:
Preparatory measures and public relations (depending on the scope, approx. 4-6 weeks in advance)
Setting up the project (approx. 2-3 hours)
Participation phase 1: Citizens can submit proposals and comment on the proposals of others (approx. 3-4 weeks)
Participation Phase 2 (optional): Citizens can vote on the measures (approx. 1 week).
Evaluation and review: The (most highly rated) proposals are reviewed by the responsible administration (several weeks, depending on the level of participation).
Participation phase 3: Feedback of the results to the population and possibility of discussion (approx. 3-4 weeks).
Evaluation of the results (depending on the level of participation, approx. 2-4 weeks).
Used modules of adhocracy+
Poll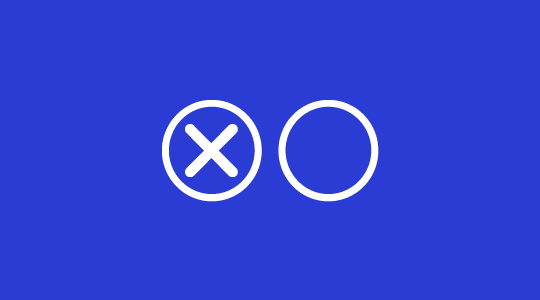 Participants can answer open and multiple choice questions and comment on the poll.
Spatial Brainstorming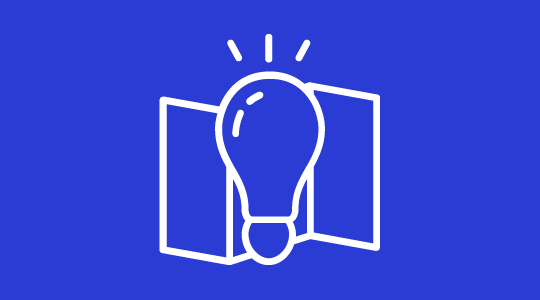 In a first phase, participants can submit their own ideas, mark them on a map, and discuss the ideas of others. In a second phase, the ideas can be rated (pro/contra).
Text Review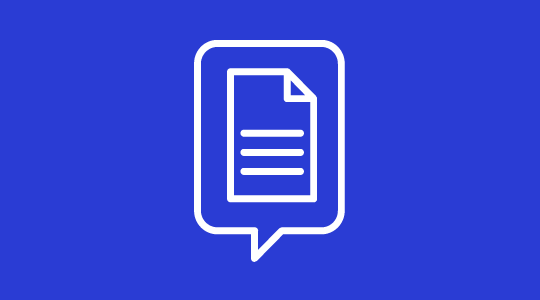 Participants can discuss the paragraphs of a text that you added beforehand.
University Hildesheim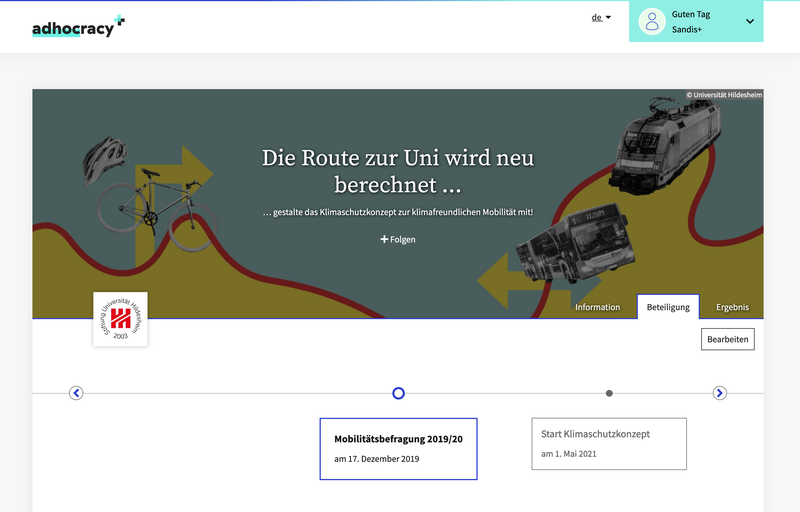 In 2021/2022, the University of Hildesheim drew up a climate protection concept for climate-friendly mobility, in the development of which students, lecturers and employees were able to contribute ideas and suggestions.
Winsen (Luhe)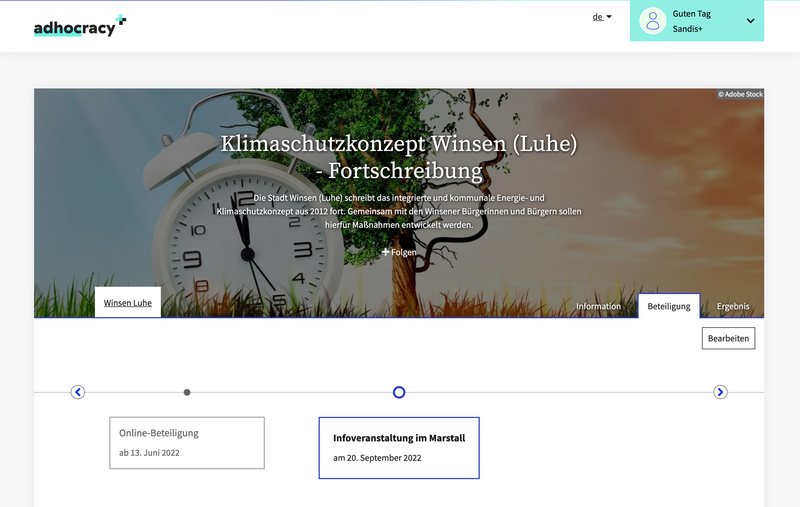 The city of Winsen (Luhe) revised its energy and climate protection concept together with the ideas and proposals of the citizens. The development of the new concept included face-to-face events and an online survey.
Werder (Havel)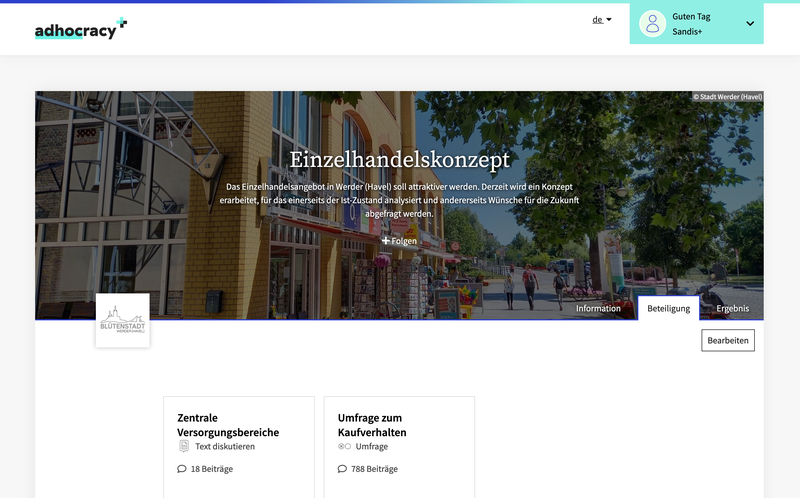 In developing a retail concept, the city of Werder (Havel) made use of expert discussions/interviews and had business owners and citizens comment on the concept and participate in a survey.