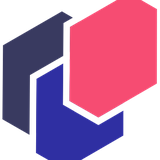 Hack the Crisis - Berlin Edition
Wir brauchen eure Ideen gegen COVID-19! // We need your ideas to fight COVID-19!
Die Krise rund um COVID-19 betrifft und verunsichert uns alle. Um mit der Situation umzugehen, brauchen wir kreative Lösungen und eure Ideen! Wir haben deshalb eine Ideenplattform eingerichtet, auf der Ihr Projekte, Vorschläge und Herausforderungen mit anderen teilen und Mitstreiter*innen für eine Umsetzung finden könnt. Was sind aus eurer Sicht die drängendsten Probleme und wie können wir sie kreativ lösen? The COVID-19 crisis is affecting everyone right now, leaving everyone feeling uneasy and concerned. We want to explore how we can better tackle the challenges the virus presents, and for that we need creative solutions and your ideas! Use this platform to share your projects, ideas and challenges, and to seek out individuals interested in helping you develop solutions.